Project ALERT Program to be Deployed
Team of 175 Retired Law Enforcement Volunteers in Project ALERT Program to be Deployed
The National Center for Missing & Exploited Children ® is deploying its entire team of 175 retired law-enforcement officers, known as Project ALERT (America's Law Enforcement Retiree Team), to cities and towns across the United States to take a fresh look at long-term missing children cases.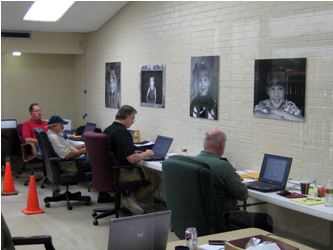 Project ALERT volunteers recently worked in Alma, Arkansas on the case of Morgan Nick, who was six years old when she was abducted on June 9, 1995 from a Little League ball game. (photo by Robert Hoever/NCMEC)
The Project ALERT deployment is the largest ever undertaken by the national center, the leading organization addressing the problems of missing and exploited children, and will be part of an ongoing process. In the initial phase, the retired officers, all volunteers, will meet with investigators and relatives of more than 750 children who have been missing from six months to as many as 61 years.
The volunteers will review case files with investigators and glean important identifiers about each child including physical features, dental records, DNA samples, scars, tattoos, jewelry, old injuries and clothing. That information will be entered into NamUs, an acronym for the National Missing and Unidentified Persons System, which matches missing-person cases with unidentified human remains nationwide.
Launched last year and funded by the National Institute of Justice, NamUs is a new web-based tool developed to aid in the search for missing persons. Anyone can search the database, at www.namus.gov, but sensitive case data is restricted to law-enforcement, medical examiners and coroners. Unidentified remains cases are entered by medical examiners and coroners. According to NIJ estimates, there are as many as 40,000 unidentified sets of human remains in this country.
As more cases are added over time, NamUs automatically cross-searches the missing and unidentified persons databases and provides side-by-side comparisons of possible matches. As of Sept. 21, there have been 5,209 missing persons entered into NamUs and 7,100 unidentified persons. So far, NamUs helped locate 35 missing persons and identify 18 others.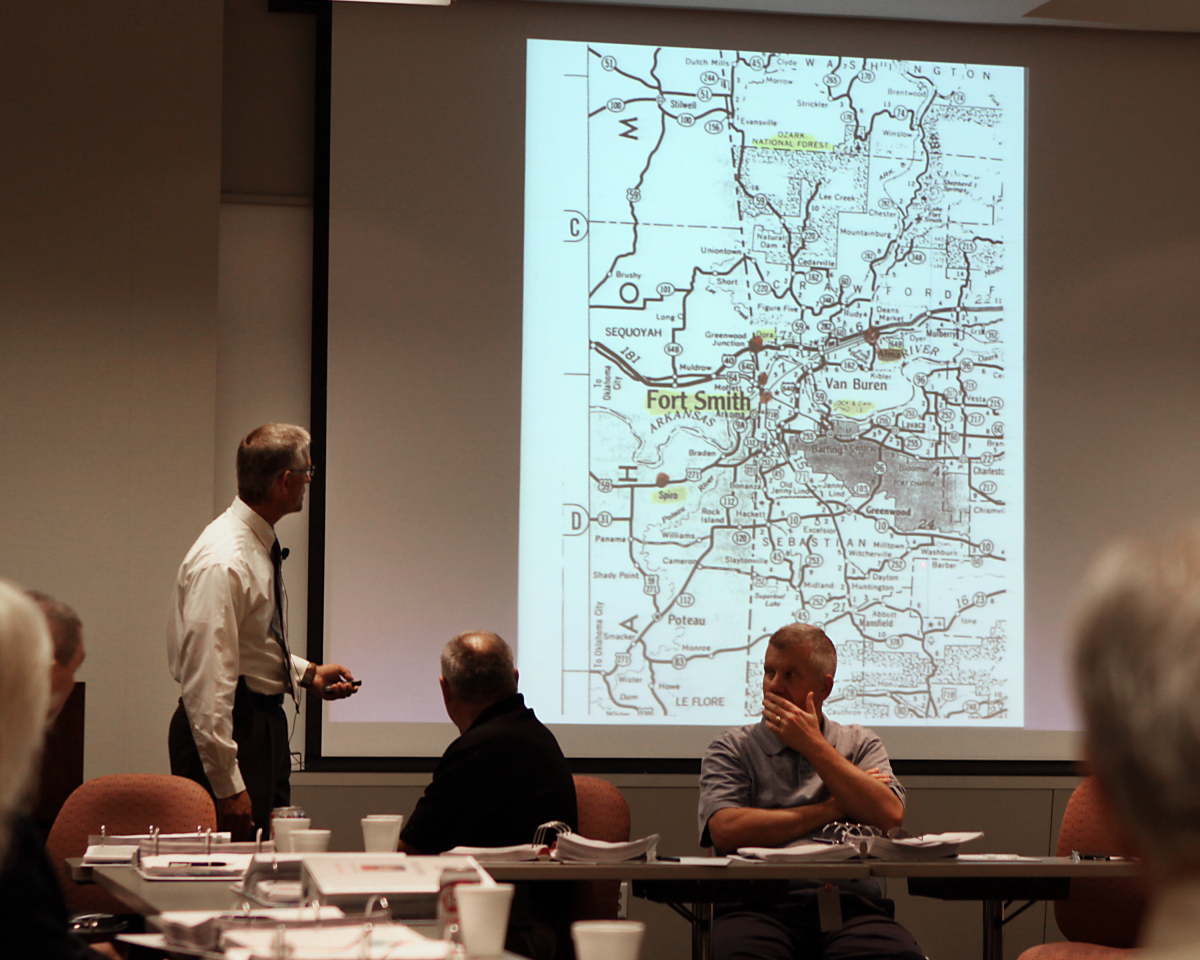 There are an estimated 2,000 children reported missing every day in the United States. While time is the enemy in the search for a missing child, there is more hope than ever that more of these long-term missing children can be recovered alive. Elizabeth Smart of Utah was recovered after nine months. Shawn Hornbeck of Missouri after four years. Jaycee Dugard of California after 18 years.
"Many people believe that just because a missing child is not found quickly, there is no hope," said Ernie Allen, president and CEO of the national center. "We are disproving that assumption every day. This bold new initiative will help us keep long-term cases alive and provide both hope and answers that these families need and deserve."
The national center is a 501 © (3) nonprofit organization that is mandated by Congress and works in cooperation with the U.S. Department of Justice's Office of Juvenile Justice and Delinquency Prevention.
It operates the national toll-free 24-hour missing children's hotline and never closes a case until a child has been found. NamUs can help give loved ones the closure they so desperately seek.
For 18 years, the Project ALERT program has recruited retired local, state and federal officers with recent and relevant investigative experience to bring fresh eyes to long-term missing and exploited children cases, said Ray Harp, the program manager. Volunteers act as consultants on cases involving endangered runaways, family abductions, non-family abductions and lost, injured or otherwise missing children. The service is offered at no cost to those law-enforcement agencies that request help, with travel and resource materials paid for by the national center.
As part of the deployment, the volunteers will use their knowledge and experience to collect critical data to bolster the NamUs databases, along with the national center's case files, Harp said. After meeting with investigators, Project ALERT volunteers will reach out to relatives for important identifiers not already in possession of law enforcement. They will also determine a family's willingness to provide DNA family reference samples.
Rodney Mickens, a retired detective from the New York Police Department's Missing Persons Squad, joined Project ALERT in February and will soon be deployed on the NamUs project from his home in Maryland. Mickens believes NamUs will be an invaluable tool in the search for missing children, especially as more and more information is added to the databases.
"When everybody uses a database and they put their information in, you usually get some very good leads," said Mickens, who retired after 20 years with the NYPD. "We will all be on the same page, and that's what you want when you have missing juveniles. They don't own anything, and their features change so quickly."
Among other tasks, Mickens and the other volunteers will try to determine if dental records exist and track them down. If they do, then a NamUs odontologist will make contact with the dentist. They will also try to determine if DNA was ever collected and where it is currently stored. As part of a separate initiative, they will seek written consent to upload photographs of missing children into the National Crime Information Center. (NCIC)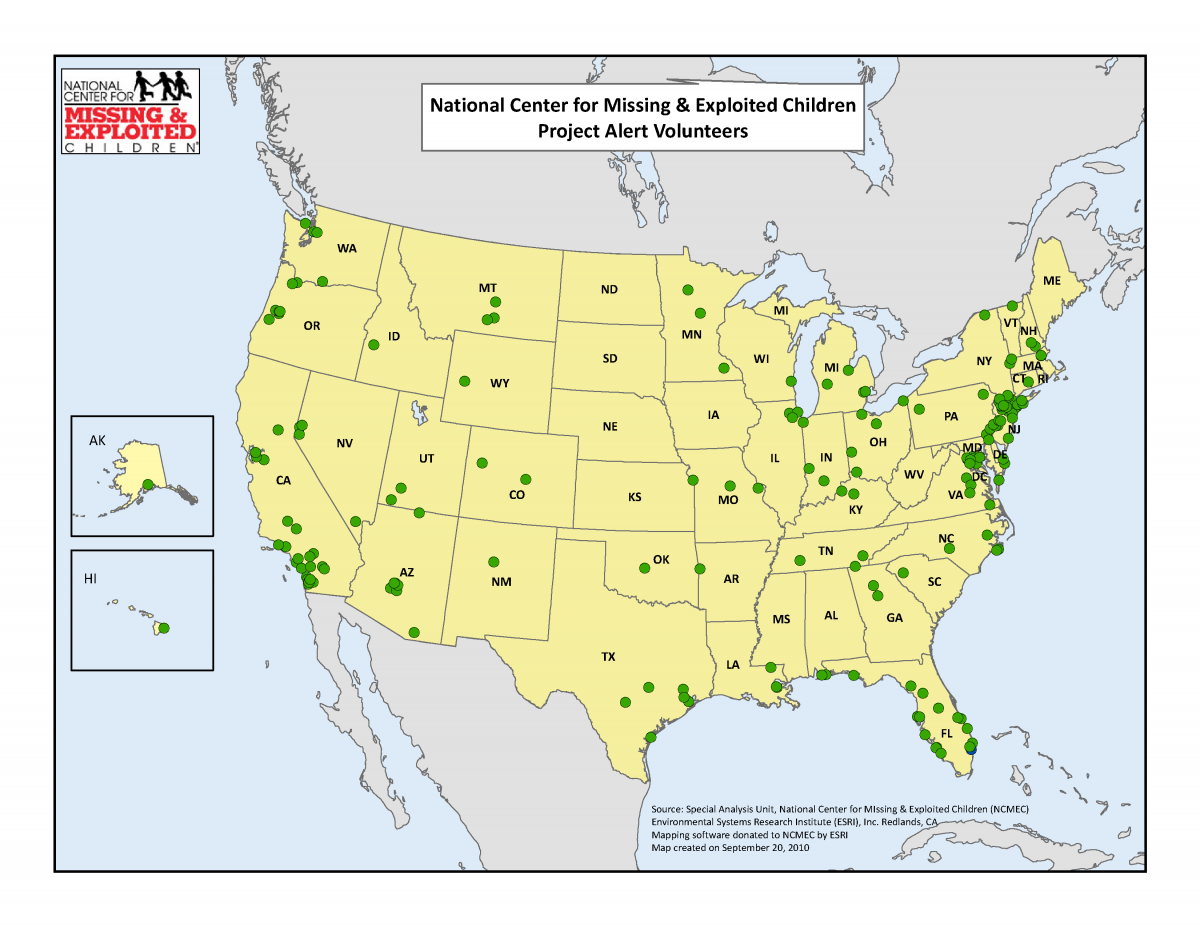 Map – Project ALERT currently has 175 volunteers --all retired local, state and federal law-enforcement officers – who are recruited from across the United States. (NCMEC)
In addition to Project ALERT, the Alexandria, Va.-based national center offers a wide variety of training and other free services to aid law enforcement in missing children and child sexual exploitation cases . Team Adam, named after the abducted and murdered son of national center cofounders John and Reve Walsh, is comprised of retired law enforcement officers who rapidly deploy in critical missing children cases, as mandated by Congress. Currently, there are 62 Team Adam consultants, who are selected for their expertise in the field of child abduction and exploitation.
Other free resources provided to law enforcement Include: case analysis and technical support; forensic support including age-progression; missing children photo distribution; a Child Victim Identification Program (CVIP) which works to identify and rescue child victims of child pornography, help tracking fugitive sex offenders; the CyberTipline, www.cybertipline.com, which serves as the nation's 911 for the Internet to report suspected child sexual exploitation; and Team Hope, a support group for families of missing children. For more information visit www.missingkids.com.