October is National Crime Prevention month—a time when the National Crime Prevention Council (NCPC) asks us to renew or join the commitment to help "Take A Bite Out Of Crime®." In 1984, October was designated as Crime Prevention Month through a Presidential proclamation and since then, NCPC has been working with local law enforcement, government agencies, civic groups, schools and businesses, and other organizations to help them spread the word about crime prevention and personal safety. With shrinking law enforcement budgets across the country, the role that each of us can play in preventing crime is more important than ever.
Only last month, the city of Trenton, NJ, became the fourth major city in the state to lay off 10 percent of its police force this year. Amid a surge in homicides, the first-ever police layoffs were felt this summer in San Jose, CA. These are only two in a long list of law enforcement agencies across the country that have been decimated by budget cuts. While the impact of these layoffs is still uncertain, what is clear is that most layoffs have an impact on public safety programs and specialized units that often have the strongest community ties.
The National Crime Prevention Council can help communities fill the gap. "We continuously receive requests for help from communities and local law enforcement experiencing budget cuts to their crime prevention units," says Ann M. Harkins, President and CEO of the National Crime Prevention Council. "Many departments are struggling to bring crime prevention education programs into the schools or the community. NCPC is their lifeline to continue these efforts."
The Celebrate Safe Communities Initiative (CSC) is one of NCPC's many programs that work to enhance police and community interaction and support local crime prevention efforts. Information about CSC and other NCPC programs, training, and resources is available at www.ncpc.org.
Celebrate Safe Communities is a program of the National Crime Prevention Council and the Bureau of Justice Assistance, U.S. Department of Justice. CSC began in 2008 in partnership with the National Sheriffs' Association with the goal of providing free tools and resources to local law enforcement agencies to help them implement crime prevention education programs and activities. In four years, CSC has reached more than one-half million Americans in 40 states across the country. Originally focusing on Crime Prevention Month each October, CSC was expanded in 2010 to a year-round effort to meet the increased demand for resources in communities that have been affected by police layoffs and budget cuts.
Last year, CSC's suggested theme was the 30th birthday of McGruff the Crime Dog®. This year, for the first time, there will be four themes for CSC—one theme for each week of Crime Prevention Month. The four themes are home safety, crime reporting and community engagement, school and campus safety, and drug abuse prevention. The weekly themes were identified after gathering feedback from 2010 CSC participants.
NCPC is excited to have corporate sponsor, Kwikset, hosting home safety events throughout the year in connection with its Smart Security Tour which also feature McGruff appearances and safety tip information. NCPC is also working with national partners like the National Sheriffs' Association, the International Association of Chiefs of Police, the Drug Enforcement Administration and many others to provide free, theme-centered training programs and blogs, online resources, and print materials to help local law enforcement agencies and community groups implement CSC events. Budgets are tight, so it's more important than ever to emphasize prevention by recognizing past successes, organizing new CSC events, and planning for the future.
During National Crime Prevention Month and throughout 2011, more than 250 communities work through NCPC's Celebrate Safe Communities initiative to hold local crime prevention events where law enforcement, schools, businesses, and neighborhoods join together to host these events, share safety tips, and generate awareness of public safety solutions to local crime problems. A CSC event can be large or small. In 2010, several CSC sites held a 30th birthday party for McGruff. In Greenwood, SC, more than 40 neighborhoods joined local police officers for cookouts, parades, flashlight walks, and anti-crime and drug rallies. Some sites developed creative names for their events like the "prevention convention" in Eugene, Oregon.
This year, events range from safety fairs to safe Halloween events. With the new weekly themes for Crime Prevention Month, some of the CSC sites are organizing a theme event or including the topic in a general safety fair. A new local event this year is a "drive to save lives" event in Charlotte, NC. NCPC is also proud to welcome many new homeowners' associations and businesses. Businesses such as Lowes, Home Depot, and Target are among those supporting local events. Other sites are organizing activities geared to increase police and community interaction like the one in Pleasantville, NJ, or to initiate or expand Neighborhood Watch groups.
In addition to online theme-based resources, some of the highlights for Crime Prevention Month include a webinar on community engagement in public safety presented by the National Sheriffs' Association and another on prescription drug abuse trends by the Drug Enforcement Administration. Friend or follow us on Facebook and Twitter to receive weekly tips and highlights of CSC events. Log onto the CSC website to read more on home safety in Kwikset's blog, find out what Volunteers in Police Service (VIPS) are doing to promote school safety and prevent school violence, or listen to NCPC's podcast on how to address crime in multi-housing units. You may decide to take advantage of our signature Crime Prevention Month Kit that registered CSC sites will receive. Each year, NCPC develops this kit as a calendar that includes reproducible brochures and monthly tips and strategies to prevent crime. Additionally, throughout the month of October, NCPC will be working with our media network to help your event receive media coverage.
This October and in the forseeable future, community engagement is more important than ever. Though crime and victimization stats are at a 30-year low nationally, many communities are experiencing spikes in local crime. Public fear of crime and the perception that crime is increasing is at the highest rate since the early 1990s (Gallup Poll, 2009).
For more than 30 years, NCPC's beloved icon, McGruff the Crime Dog, has instilled the message that preventing crime is everyone's business. NCPC says a special thank you to all the law enforcement officers and crime prevention associations who help bring McGruff into their communities and have helped him achieve a recognition rate of more than 83 percent among Americans of all ages.
As local and state public safety budgets continue to shrink and federal government spending cuts are projected, CSC offers a way to continue the important work of building safe communities and strengthening law enforcement and community partnerships.
Plan your Celebrate Safe Communities event today. Visit www.celebratesafecommunities.org to learn more about our theme-based and other resources for your local event.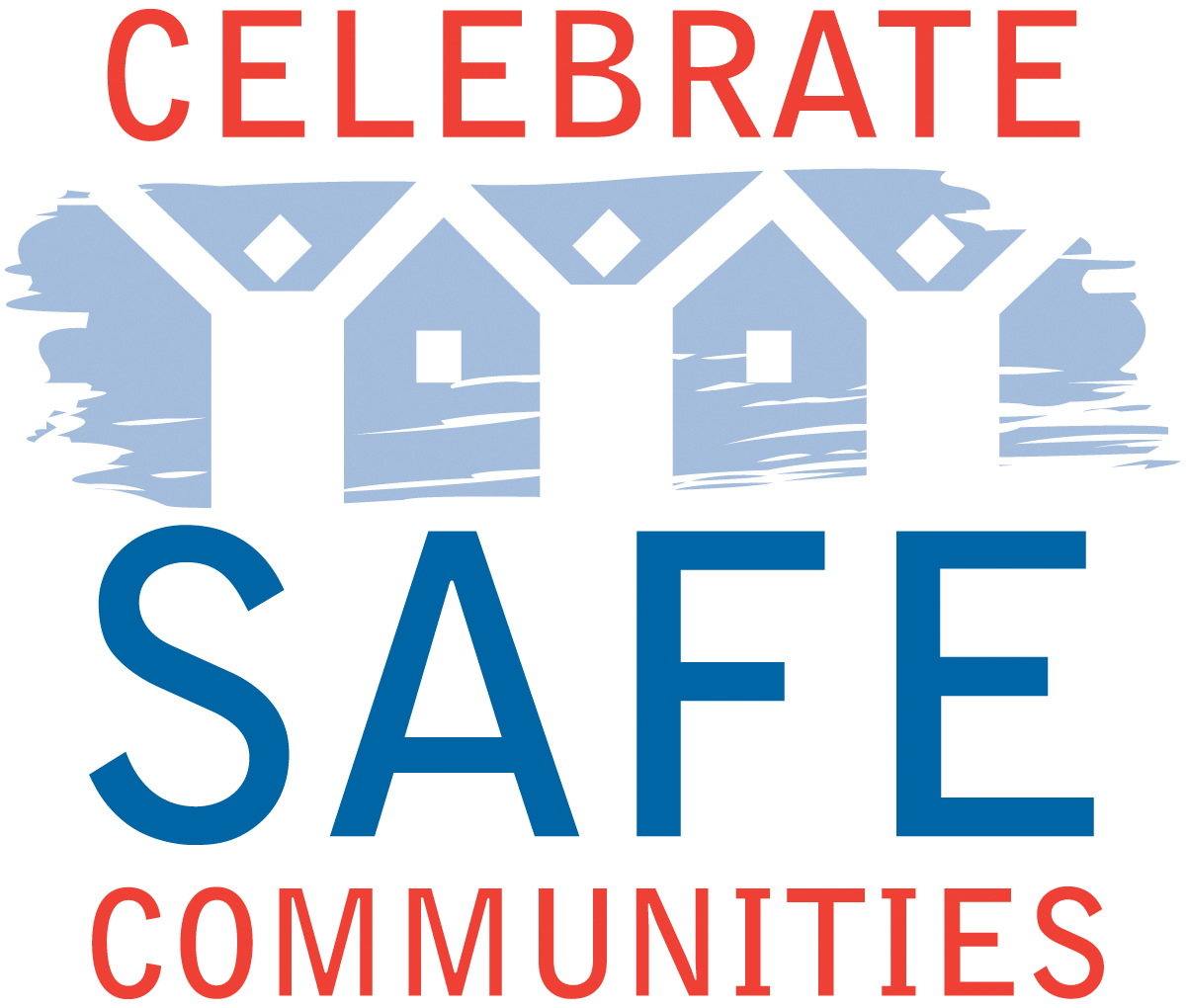 Written by Marsha Hott, Director of Community Outreach, and Michelle Boykins, Director of Communications, National Crime Prevention Council